News
Public libraries balancing virtual, physical services
Thursday, May 13, 2021
MANDEVILLE, Manchester — With users falling to under 500,000 in the past year as a direct result of the novel coronavirus pandemic, the Jamaica Library Service (JLS) is making a determined effort to increase its virtual service across the country. Read more...

Events
Notice of LIAJA Regular Meeting- June 11, 2021
Notice is hereby given that a Regular Meeting of the Library and Information Association of Jamaica (LIAJA) will be held on June 11, 2021, at 11 a.m. via Zoom. The meeting will be preceded by a "power talk" session on mentorship and leadership at 10 a.m. The guest presenter will be Dr. Nsombi Jaja, Certified Management Consultant, Certified Dream Builder Coach, Inspirational Speaker. For more information contact: liajasecretary@gmail.com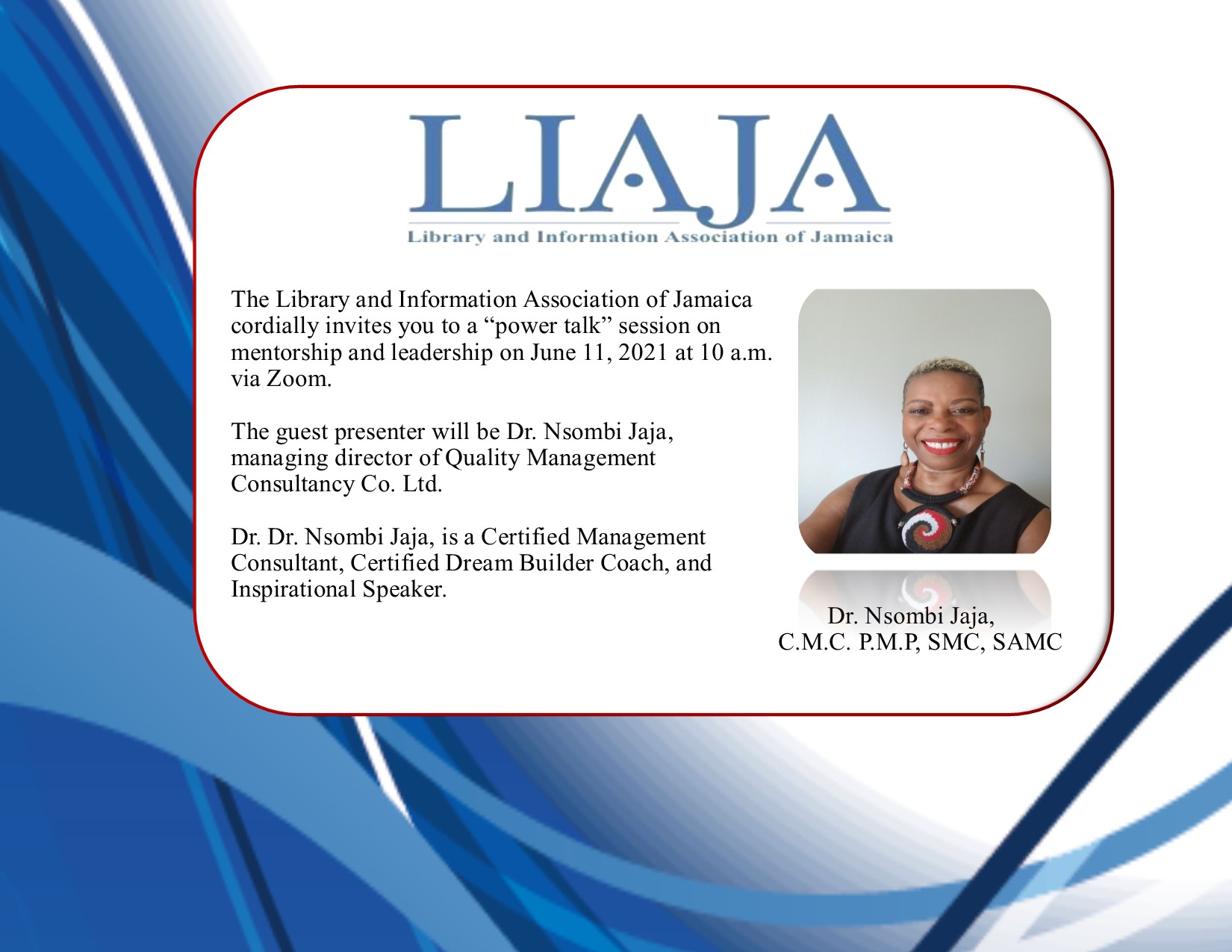 Montego Bay Community College Research Writing Webinar Series
Do you wish to build your research skills? Are you currently doing research and need practical tips and guidance? The Research Committee of the Montego Bay Community College presents Research Writing Webinar Series. See flyer below for details.